Real Estate
We add value by investing in assets with potential and by bringing a strong discipline in managing cash and capital over the long-term
Our aim is to unlock the true potential of commercial buildings in a desire for sustained returns. We invest in strategically located warehouse properties that capture the rising demand for logistics space, fuelled by the rise of eCommerce.
Our active connections with logistics stakeholders, including a network of Supply Chain executives, is an important part of how we conduct business. We build long-term relationships with logistics stakeholders and source assets that will answer the needs of our tenants in the future.
Leveraging on our deep experience in managing commercial real estate portfolios through the entire investment lifecycle, we add value by bringing a strong discipline in managing cash and capital over the long-term.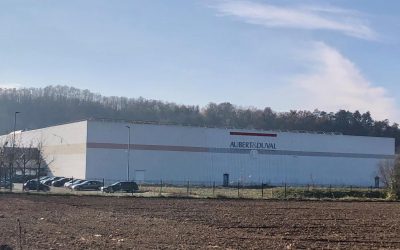 DAA Capital Partners reached a key milestone in its Logistics Real Estate program with the successful acquisition of a warehouse in the Lyon area of Heyrieux, France. "We are delighted to close 2021 with our first in a series of real estate acquisitions which...
read more
GENEVA
DAA Capital Partners SA
Rue des Moulins 1 | CH-1204 Geneva
Switzerland
LUXEMBOURG
DAA Capital Luxembourg Sàrl
1, rue Jean Piret | L-2350 Luxembourg
Grand-Duchy of Luxembourg