Scotch & Soda, Hoofddorp (Netherlands)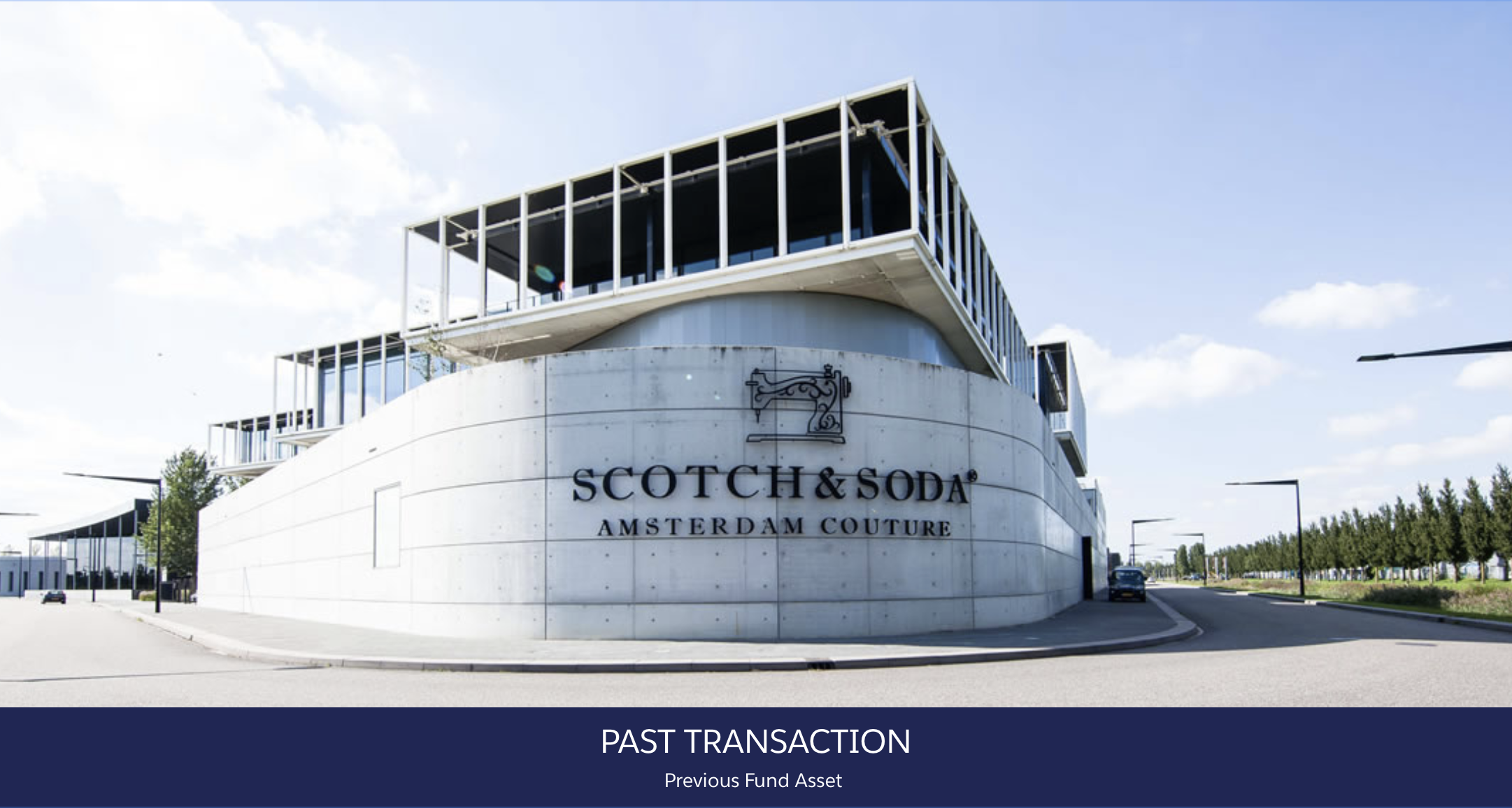 Management Approach
A strategic acquisition of a distressed asset at attractive acquisition yield.
Iconic property designed by the renowned Dam & Partners Architects from Amsterdam, providing efficient logistic space, as well as a very pleasant office for a total lettable area of 10'551 sqm.
Strong location at 3km from Schiphol International Airport (Amsterdam), ideal for the tenant Scotch & Soda (Dutch fashion retail company) which uses the premises as a showroom for future collections.
Amsterdam Schiphol airport area
GENEVA
DAA Capital Partners SA
Rue des Moulins 1 | CH-1204 Geneva
Switzerland